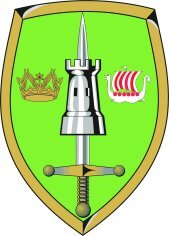 NOTIFICATION OF LOCAL WAGE RATE VACANCY
AT JOINT FORCE COMMAND, POST-BOX 270, NL- 6440 AG BRUNSSUM
DUTY LOCATION: BRUNSSUM, The Netherlands.
JOB TITLE: Facility Team Leader Main Building
LOCAL WAGE RATE Grade: 9
CLOSING DATE: 14 November 2019
Post Context
Joint Force Command Headquarters (JFC HQ) Brunssum (JFCBS) provides a Joint Headquarters to plan, prepare and conduct operations to support NATO's core tasks, at the Joint Operational level. The Management Directorate enables the full range of HQ functions through the coordination of services and activities. The Base Support Group (BSG) is responsible for the coordination of base support operations for JFCBS and collocated entities. The Infrastructure, Storage and Supply (ISS) Branch is responsible for managing engineering, infrastructure, maintenance and supply functions for JFCBS and supported elements. The Infrastructure Management Section (IMS) provides oversight of conference services, engineering and maintenance functions, including civil works and utilities procurement.
Incumbent is responsible for the condition and operation of JFCBS main buildings facilities.
Duties
Coordinates all day to day aspects for Real Estate Maintenance (REM), facility services, environmental management and engineered refurbishment (in particular mechanical, electrical and Air Handling Unit systems).
Validates and coordinates requests for REM & facility services with all customers acting as the Liaison Point of Contact (POC).
Raises and monitors Work Order Requests (WOR) for the HQ facility as the allocated authority for all building related issues and coordinate facility services and work prioritization with MGT BSG ISS to ensure minimal disruption to the JFC HQ organization.
Conducts and manages regular inspections of the buildings with particular focus on organising, managing and keeping updated Planned Preventative Maintenance schedules for JFC HQ (buildings H-105/106/201) and ensuring REM work is identified and reported particularly in common-use areas.
Audits and support the statutory maintenance work which is a Host Nation (HN) function and provide reports on compliance to IMS.
Provides support and coordination for implementing maintenance, refurbishment and facility services to include carrying out and organising Quality Assurance inspections of HN Support and Contractor works for JFC HQ (buildings H-105/106/201). Perform regular inspections to ensure the work is implemented in accordance with the agreed standards, project documentation and to meet the customer requirements.
Assists in the preparation and planning of refurbishment projects and provide initial advice on alterations and modifications to facilities within the IMS team.
Supports BSG ISS IMS Facilities Management, Finance and Property Disposal Officer with managing cleaning and garbage removal by observing and initiating requirements, assessing requests, and performing inspections as necessary.
Coordinates requests for environmental management with Building Monitoring System (BMS) operators.
Assists Headquarters Security Office and other customers by coordinating locksmith support to include all areas internal and external at JFC HQ (base wide).
Supervises and plans works for all members of the Facility Team including coordinating escort duties as required.
Responsible for the execution of Military Budget funds assigned to the Facility Team pertinent to infrastructure maintenance, services, and engineering installed property.
The successful candidate has the following qualifications/attributes
Secondary education
Minimum 3 years' experience as supervisor / leader of a maintenance team consisting out of different trades
Minimum 5 years' experience in maintenance of buildings for technical issues including experience in plumbing, electrical or mechanical trades and understanding of how they are inter-related
Knowledge of job related environmental legislation
Knowledge of Health and Safety regulations and instructions including a valid VCA-VOL certification (VCA-VOL: Veiligheid, Gezondheid en Milieu Checklist Aannemers - Veiligheid voor Operationeel Leidinggevenden)
Valid driver's license B
Ability to assess technical situations and propose actions to resolve
Good English language skills
Good Dutch language skills
Preferred qualifications
Experience working in a military environment
Being familiar with relevant NATO directives and procedures
Higher vocational training (MTS) in electrical – civil – mechanical engineering
Personal Attributes
The successful candidate:
Has very good interpersonal skills
Has very good organizational skills
Has very good communication skills
Has very good managerial skills
Shows courtesy, tact, diplomacy and service-mindedness when dealing with customers
Is able to work irregular hours or outside normal working hours
Is able to work at heights
Is able to work under pressure
Please note that this is a full time Local Wage Rate (LWR) position, 38 working hours per week. This position follows the terms and conditions of the employment contract regulations for Local Staff employed at the Allied Joint Force Command Headquarters Brunssum in accordance with the LWR Regulations.
The gross monthly starting salary is EUR 2724,83 (subject to taxes), in addition to the salary there monthly is 8% (of the monthly gross salary) holiday allowance, an end of year bonus and participation in a pension plan. The minimum number of holiday hours a year is 192 to be increased in accordance with age of employee.
Please note that this position is open for nationals of all NATO member countries however please check via:
ind.nl/en/work
if a work permit is required.
The selected candidates will be offered a 1 year definite duration contract under Dutch law including a 1 month probationary period. This contract may be followed by a contract of indefinite duration.
The successful selected candidate requires a NATO security clearance, before an employment offer will be released.
DUE DATE for receipt of applications: 14 November 2019.
Applicants are required to apply electronically through NATO Talent Acquisition Platform:
nato.taleo.net/careersection/1/jobsearch.ftl?lang-en
If your age is between 16 and 21 years or over 60 years please select following option while answering the first disqualification question:
Maybe, my situation needs to be reviewed.
Results of the initial screening for this post may be expected in the last week of November 2019. Test & interviews are planned in December 2019 and will take place in JFC HQ Brunssum.
---